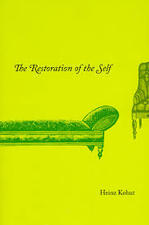 Self Psychology
Self Psychology is a theory developed by Heinz Kohut in the 70's and focuses on an empathetic delivery system. The benefit of this is it helps with narcissistic wounding. I often talk about narcissism in a positive light with my clients because so many people try very hard to stay away from being labeled 'narcissistic'. Unfortunately, the very act of moving so far away from healthy narcissism creates more narcissism. Self psychology allows the therapist a way to connect to the isolated features of these woundings and provides real recognition and relief for clients.


---
---

Inner Child Work
Inner Child Work is a wonderful therapeutic tool that began developing in Carl Jung's child archetypes with his term 'The Divine Child'. It gained recognition with Internal Family Systems Therapy and John Bradshaw. John Bradshaw is of particular interest to me because his teachings are so accessible to people who struggle with dysfunctional families and relationships. It works particularly well with abuse and addictions. Most people would benefit from Inner-Child Work.
---
---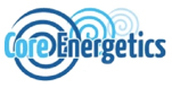 The Core Energetics Institute
Along my travels through the landscape of psychotherapy, I realized the power of physicalized emotions such as stress, headaches and panic attacks, to name a few. I wanted to understand how we 'somatize' or defend our emotions physically. I was lead to
The Core Energetics Institute
which is based on emotional blocks that become part of the make-up of the body. It has wonderful concepts to help identify and work with bound emotional blocks. It can be a very dynamic and powerful therapeutic tool.
---
---

Exceptional Marriage
I feel a strong pull toward the intense dynamics of relationships.
Exceptional Marriage
is a therapeutic style that builds on the idea of body movement therapy and adds it's own concepts and ideas such as the term 80% to 20% (very useful concept). This style of therapy was created by Bryan and Marcia Gleason who have written a few very good books that I highly recommend. One of its unique qualities EM teaches is the new delivery system of a couple as the therapist. Imagine having two therapists focusing on your needs. Kind of like a mother and father right?
---
---