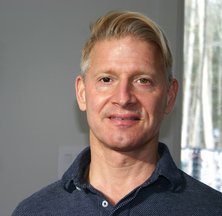 I am a New York State licensed practitioner.
MSW, LCSW-R, CEP, EMT

I have 2 office locations:

150 w 28th street, Suite 1101B, New York, NY., 10001

7 Erie Ave, Suite 201, Narrowsburg, NY., 12764

​JamesbraceLCSWR@gmail.com

---
I have worked as a social worker in both clinics and hospitals in New York City. Although I've benefited greatly from program based learning, deciding to move exclusively into a private practice has been my richest experience. The diversity my private practice offers helps me to grow in my own craft as well as learn how to better serve my community. I've been able to enhance my practice by additional trainings, alternative therapy styles and support systems.

I work using supportive, cognitive and listening techniques as well as uncovering repetitive and unwanted dynamics that may take you off a healthy track. I am well versed in inner-child work which is helpful to support healthy independence, setting and reaching goals, trauma, abuse and esteem concerns.

I work well with Issues such as; co-dependence, abuse, problem solving, depression and anxiety, anger management, unsatisfying relationships, sexual orientation and gender expression (LGBTQI), marital issues such as; infidelity, poor communication, bickering, unsatisfying or infrequent sex.
It is an important step when you decide to reach out and get professional, therapeutic help. It conveys you want to move beyond the isolation of your difficulties and are ready to go forward with help. I applaud and support you in getting the help you need.
​
It Is An Important Step!
In addition to a traditional education in psychotherapy I have also received other certificates:
.