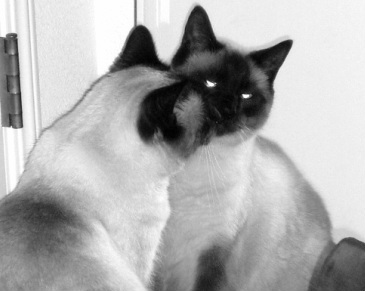 Many people that come into my office have judgements around being 'selfish', and it doesn't stop there. We all judge parts of ourselves and others for seeming only concerned for themselves, but secretly we love to be selfish.

Well,
take a good look in the mirror.
WE ALL NEED IT!
Yes, there is actually such a thing as 'Healthy Narcissism'. But what does that mean? How can acting narcissistic be healthy? There is a big difference between healthy and unhealthy narcissism. Healthy narcissism is a way of valuing and caring for your needs to be; loved, successful, creative, active and physically healthy. A particularly astute client of mine coined healthy narcissism as 'Heal-fish' rather than selfish. I like that word because it takes away much of the stigma narcissism has.
Narcissistic development is a necessary part of our development into healthy adulthood. What this entails is feedback and actions from our caregivers and loved ones that value our accomplishments, choices, struggles and
feelings
. It is not only important to be shown value for things we say, do, accomplish and the way we care for our self but it is also particularly important for our loved ones to show interest in our emotional (unseen) lives as we grow up.
That feature is very important!
If we get feedback that values only external parts of us (things we do, say or how we look) we feel starved emotionally and our insecurities grow. We then begin to put too much importance and pressure on our external lives in order to feel good enough. We think money, a beautiful partner and friends, cars or homes, an important career, the picture perfect lifestyle will make us feel good. The internal (emotional) and external gap grows wider. As adults we demand that others value these external things about us and we often are overly demanding and critical of them and ourself. This looks a lot like the unhealthy narcissist that gives narcissism a bad rap. Unfortunately, when any of those external parts of our lives fail or change, our insecurities grow. At this point, if we have no relationship with our emotional life, we have not developed a healthy emotional narcissism that lets us trust that we are good enough to pull through hard times. More times then not our support system is not capable of helping us. People fall into addictions to help soothe the difficult feelings. Does this sound like someone you know? Truth is, we all have aspects of unhealthy narcissism. But we can do a lot to help ourselves build the kind of healthy narcissism we need to succeed.
Firstly, you need to develop a relationship with your internal emotional life. You'll need to begin to identify feelings and actually feel them not just think about them. If you have no idea what that looks like, here are some simple actions you can take.
Begin to notice how often you judge and/or criticize others and yourself.
Journal everyday, what you say about others and/or yourself.
As your consciousness grows you will become more aware of how you have developed a system of attack on yourself and neglect other feelings. This attack and neglect needs to stop so you can start to identify feelings that get knocked out by your criticisms. That's really just the beginning. Identifying and feeling long buried feelings can be tough work and I recommend getting professional help such as a therapist. A professional eye and guidance is very useful when you begin to feel unfelt
emotions. Often people get overwhelmed. Can you blame them? This is the first time there has been any real contact with certain feelings. It's bound to be sad or scary, but you can't stop, e
ventually you'll start to feel good about yourself.
Now we are back to 'Heal-fishness'. 'Heal-fish' people pick and choose what's right for them because they value their time, energy and intellect. They can be honest about their feelings because they understand them, can feel them and let them aid in decisions. They can also give of themselves because they feel abundant and fortunate! So, next time someone says to you, "You are selfish!", just reply, "That's 'heal-fish' and I wouldn't have it any other way!"